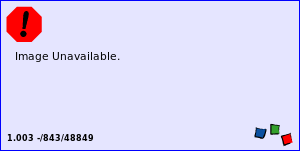 Holiday Shipping Recommendations »
Raise your caffeine level and show team pride with this Stainless Steel Travel Tumbler. It features vibrant team colors and an eye-catching 3D graphic and text. The unique design wraps around, protecting hands from heat while providing a secure grip. Kansas Jayhawks, , 10% Plastic, 80% Stainless Steel, 10% PVC, Hand wash only, Not dishwasher safe, 15 oz., Multicolored 3D team graphic and text wrap, Raised surface for a secure grip, Brushed stainless steel, Black plastic lid, Fits in standard size cup holders, Officially licensed
Style: 20173712
Made of 10% Plastic, 80% Stainless Steel, 10% PVC
BBQ & Grilling
Authentic Design
Durable Construction
Keeps things hot
Shows Off Team Pride
Comments about Baltimore Ravens Stainless Steel Travel Tumbler:
I can't wait to get more of these products for friends.
Comment on this review
Comments about Wisconsin Badgers Stainless Steel Travel Tumbler:
Got this mug for my BF for christmas. He just used it for the first time this morning, coffee began bubbling from out of the side of the mug- not the cap, the seal. She told me I would have to pay to ship it back which I found to be unfair and spoke up about, she is now sending a label and says that if they find it to be defected they will send a new one and if not they will send back the same. It has only been a few days since we have had the mug I am not trying to pull anything, I would just like the same mug but functional. Lets hope I get what I am asking for ; )
Comment on this review
Flimsy Construction
Liquid spills drinking
Comments about Washington Redskins Stainless Steel Travel Tumbler:
the lid has rows/groves in it that makes it hard to drink the liquid out of the mug. if you aren't paying careful attention it will spill all over. i returned the product. it looked great but was not functional.
Comment on this review
Kansas Jayhawks Stainless Steel Travel Tumbler
Made of 10% Plastic, 80% Stainless Steel, 10% PVC
$19.99